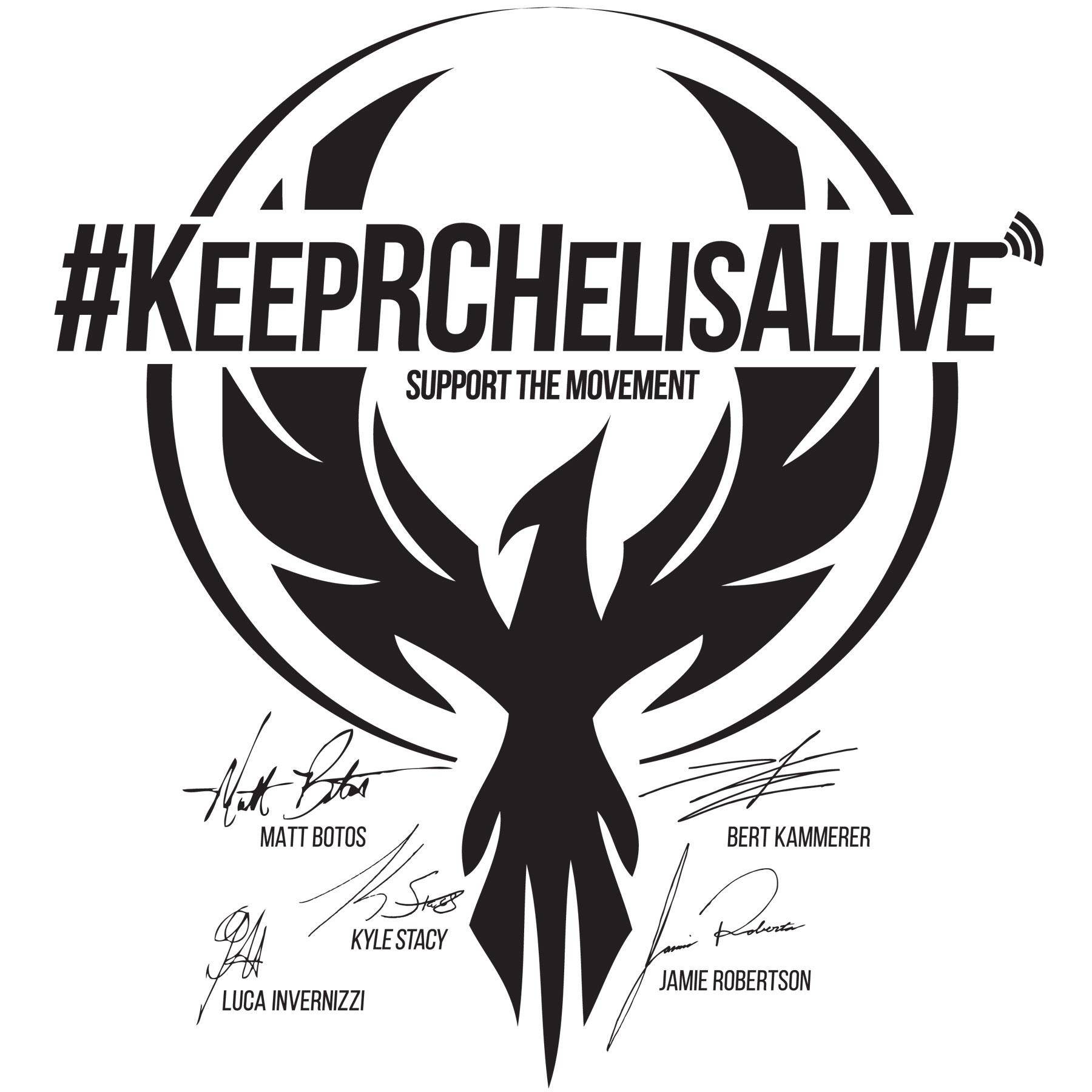 It's mid-February 2020, COVID-19 is gaining ground, and my employer takes precautionary measures by mandating the work-from-home policy for all employees, globally. The extrovert in me couldn't bear the four-walled environment, sitting and "zoom" calling most of the day with no face-to-face interaction. Quarantining with the family was great, but I needed a hobby. One day surfacing YouTube, I ran across a video of someone flying an RC Helicopter. I thought to myself, I remember those!! I flew a Hirobo Shuttle back in the mid-90s for a short time. Fast-forward 25+ years later, and I see RC Helicopters are thriving! #keeprchelisalive
How do I get back into the hobby? Well, the video led me to the company that sold the 200 size helicopter and I purchased it. Remembering some of the hovering basics, I took to the backyard, day in and day out. Learning hover mode versus idle-up. Late Summer of 2020, I joined a few RC Helicopter related groups on Facebook. I met some really cool people and learned about local clubs I could join.
Flying with a crew of about 8-10 pilots (ATL Heli Smackdown Crew aka Tri-Lambda's), I quickly learned more about the hobby and how to progress with maneuvers. The guys were inspiring with their cool 3D tricks and flights, so much that I really wanted to learn. I learned that my eyes were just not quick enough to keep up. Bought my first 700 size helicopter but still, the moves were too quick, and with different orientations, and variable speeds, I got overwhelmed. And to top it off with crash after crash, repair after repair, flying RC helicopters for me, was losing its fun factor. I felt 3D style of flying wasn't for me. I shifted towards more of a "big-air" style of flying and I loved it. Learning circuit patterns, stall turns, flips, loops, and rolls, yes!, found my style.


Excited!, now I'm scouring YouTube looking for big-air flights and run across F3C competition videos. Precision flying, hover and aerobatic routines; very cool! How do I begin to learn F3C? My internet searching led me to the F3CN website (https://f3cn.org). There, I learned about the different levels or classes ranging from beginner AMA Sportsman to expert F3C Schedule P and F. The site is very helpful, not only showing the rules but also diagramed instructions of the maneuvers of all routines for all classes. I printed the Sportsman class routine to study. I also went back to YouTube to search "F3C Sportsman" and came across several videos but one, in particular, really inspired me. Pilot Geena Tucker was an AMA Sportsman competitor at the AMPS RC Heli Event in Miami, FL in 2021 (video: https://youtu.be/B7QJeoXSNK0). I was so impressed watching her fly, especially in the high wind gusts, and how well she did. I thought to myself, I want to do that, learn that, and compete!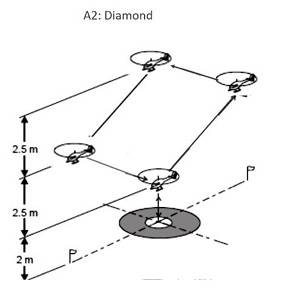 AMA Class/F3C routines or schedules consist of a series of Hover and big-air Aerobatic maneuvers. Pilots are scored by three judges that grade your performance on precision movements, smoothness of transitions, and technical execution. The AMA Sportsman schedule maneuvers are beginner-level but you should know basic orientations to ensure you can complete all routines. Hover maneuvers include progressively drawing the shape of an inverted triangle and diamond. Aerobatic maneuvers are forward flight routines such as the roll, loop, stall turn, oval, and the fun candlestick with half roll down!
I started practicing the AMA Sportsman schedule in July 2021. I spent about 10 hours per week at the field hovering and big-air flying until I felt good enough to compete. I missed competing at NATS in Muncie, IN; I felt it was too soon to try. I continued practicing and my first F3C event was October 2021 at the Triple Creek RC Heli Fall Classic in Tampa, FL. I can't begin to tell you how nervous I was to be in the likes of other F3C pilots and compete against them. But I met a new community of RC Helicopter pilots. Nick Maxwell, Yasunobu "Nob" Muraki,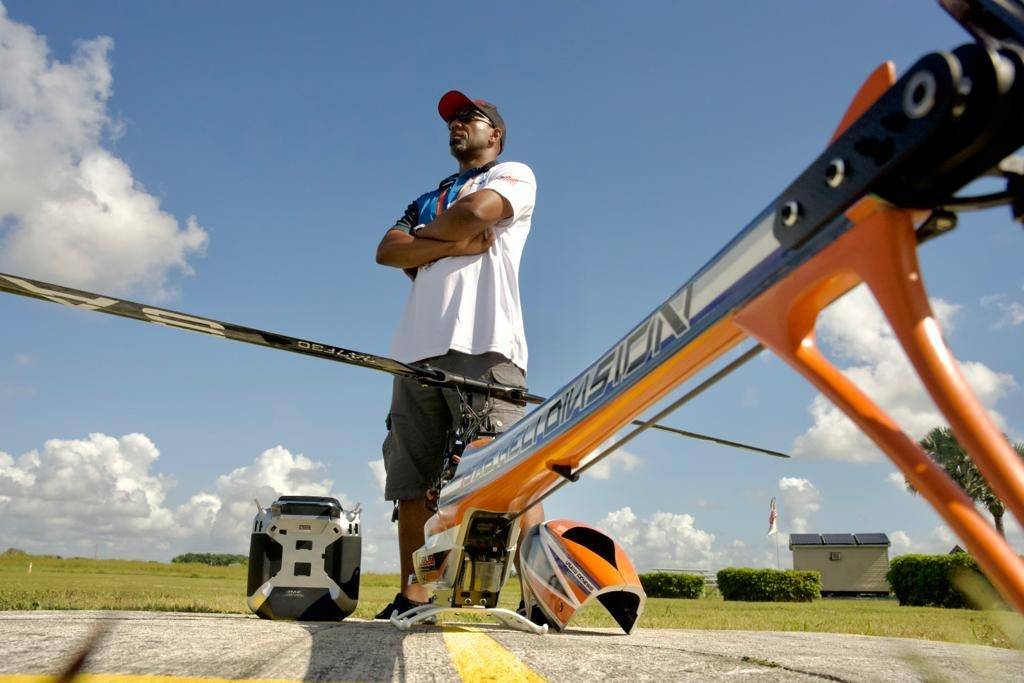 Tim DiPeri, Gordie Meade, Mike Goza, and Tom Dooley were just a few expert F3C pilots that lend humbled support helping pilots like myself learn all about heli and electronic setup, to suggestions correcting maneuvers flown by pilots.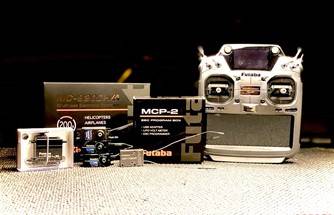 What about the helicopter and electronic setup? It's definitely a pilot preference but you want to go with a helicopter heavy enough that it provides great stability, especially in hover mode. I currently fly the SAB Genesis Urukay (700+ size or class) which I think is a great entry helicopter into AMA Class/F3C competition. It has a modular fuselage design and compared to other F3C helicopters, it's solid and fairly affordable. But pod and boom helicopters work just as well. I've seen many pilots that prefer to fly pod and boom because
it may be more affordable than fuselage-based heli's and may also be less resistant to high wind gusts. Again pilot preference, just make sure you're comfortable with whatever you choose. Now radio systems, in my opinion, will truly determine how precise mechanics are controlled in your helicopter. You want a system that allows control over many aspects such as maneuver-based flight modes, gyro rates, dual rates, expo, fine pitch curves, etc. My radio system of choice is the Futaba T32MZ transmitter with the CGY760R gyro/flybarless unit. This system allows me to set rates on individual controls such as the aileron, elevator, pitch, and tail for complete authority on the flight surface. But again, radio systems are pilot preferences and you should select the system that's right for you.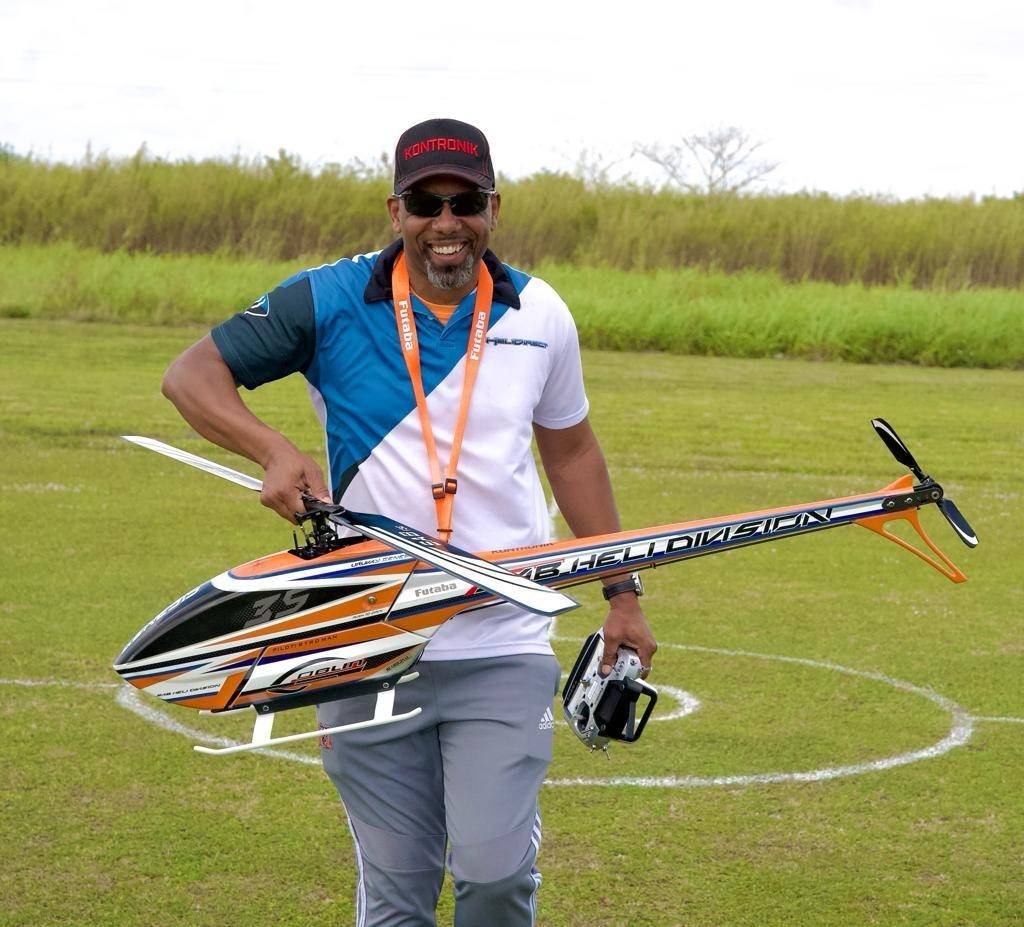 Moving on and after placing 1st at the AMPS RC Heli Event this year down in Miami, I look forward to competing at NATS up north in August. Precision flying and competition have grown over the past year and more pilots are ready to get out there and show the world what they are made of. Will you give it a try? Want more information? Please don't hesitate to email me at Brian.Byrdsong@gmail.com and I will try and help lead you down the path of righteousness, down the path of F3C Precision flying!


Check out my hover maneuvers on YouTube: Inverted Triangle and the Diamond


I would like to thank my support systems, Team HeliDirect, Team Kontronik, and my beautiful wife, Diana.


Photo and video creds: Sean K at HeliDirect