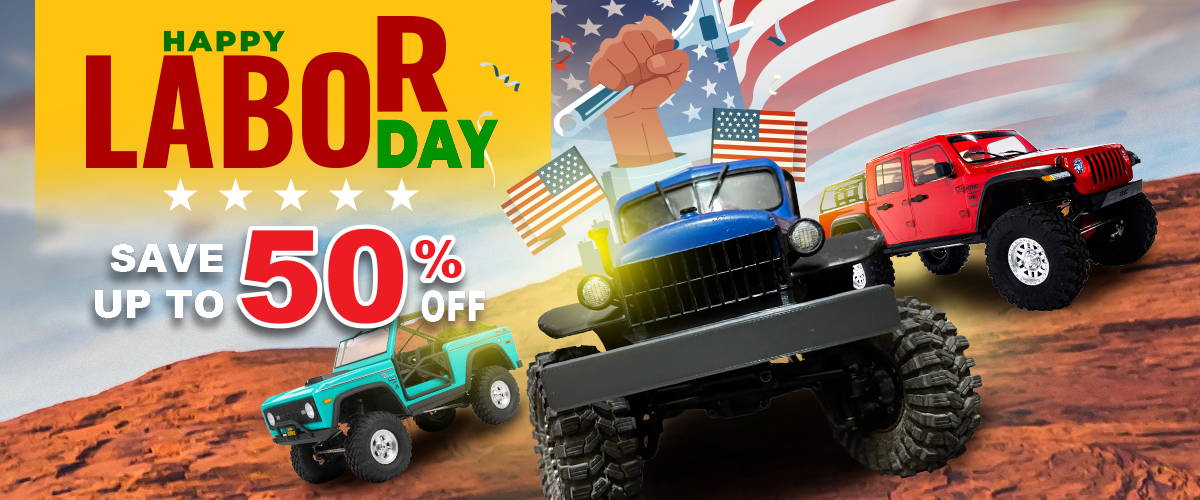 Get Ready To Rev Up Your Labor Day With RC Car Deals
Gear up for an incredible Labor Day with HeliDirect's exclusive RC car offers!
As the holiday approaches, we're thrilled to bring you savings of up to 50% off on selected RC car models.
Our commitment to your excitement doesn't stop there – be sure to keep a close eye on our Helidirect website for continuous updates on new deals, starting today.
Labor Day Velocity | Accelerate Your Savings on Car Must-Haves!
Unbeatable Deals For Chassis Kits & Parts | Save 15% OFF
Turn Labor Day into Car Upgrade Day | Save Up To 50%
DON'T MISS RADIO TRANSMITTER DEALS ON THIS LABOR DAY
SAVE UP TO 20% ON RC CAR ELECTRONIC DEALS!