You will earn 18 points for buying this product
Price Match Guarantee
Was $18.00 You save 11% $15.99 Sale
The BETAFPV 300mAh 2S battery provides a strong performance under high-speed flight and is compact, made to fit small 2S brushless whoops. Perfect for the Beta75X, Mobula 7 and Eachine Trashcan 2S brushless Whoop drones. 

Specification
Item: 300mAh 2S 45C Battery
Weight: 18.4g
Size: 45*17*12 mm
Connector: XT30 with 18AWG silicone wire
Pack: 2S 7.4V
Rate: 45C/90C
Comparison
Compare to 350mAh 2S battery, this 300mAh 2S battery is 3g lighter weight while improving to 45C, that would be the best recommendation for using on Beta75X.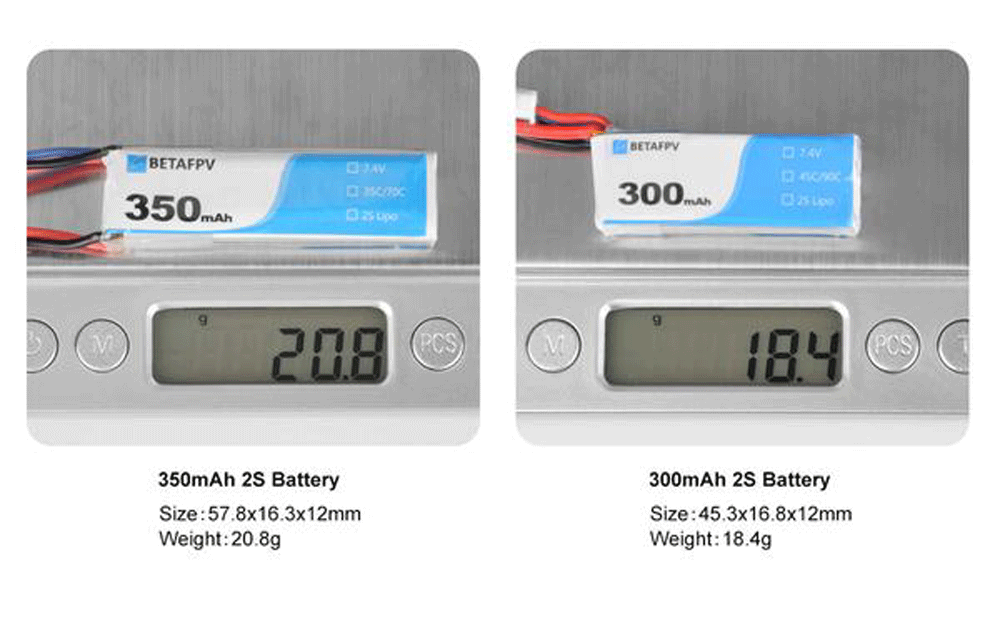 Includes
2 x BETAFPV 300mAh 2S 45C Lipo Battery