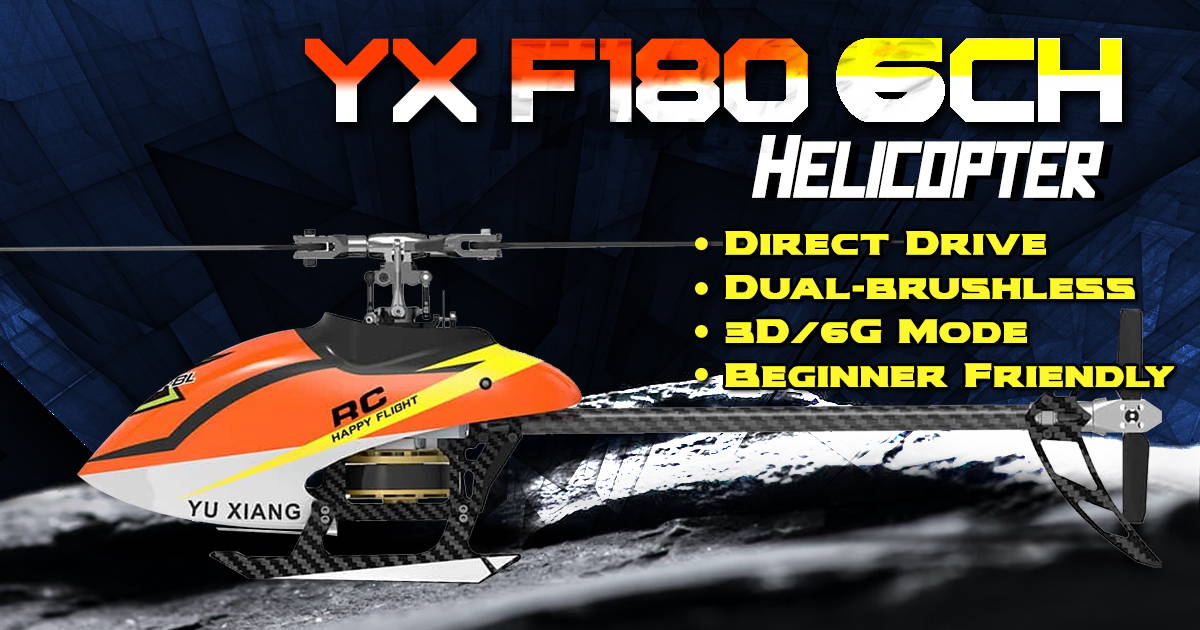 In the world of fast moving technologies, RC hobby in general and RC helicopters are advancing with incredible speed. Back in 2000s, RC helicopters were clunky, pricy, and difficult to set up and fly.
Fast forward to present, RC industry has come up with far better, more compact and cheap models for us hobbylists that we sometimes takes it for granted.
Along with the non-stop advancement of RC helicopters. Helis are getting smaller while improving their flight performance to be on par with their bigger brothers. Logo 200, OMP M2 are some of the few best performing Mini Helis out there. But can they keep up with the competition as better and cheaper solutions get introduced to the market?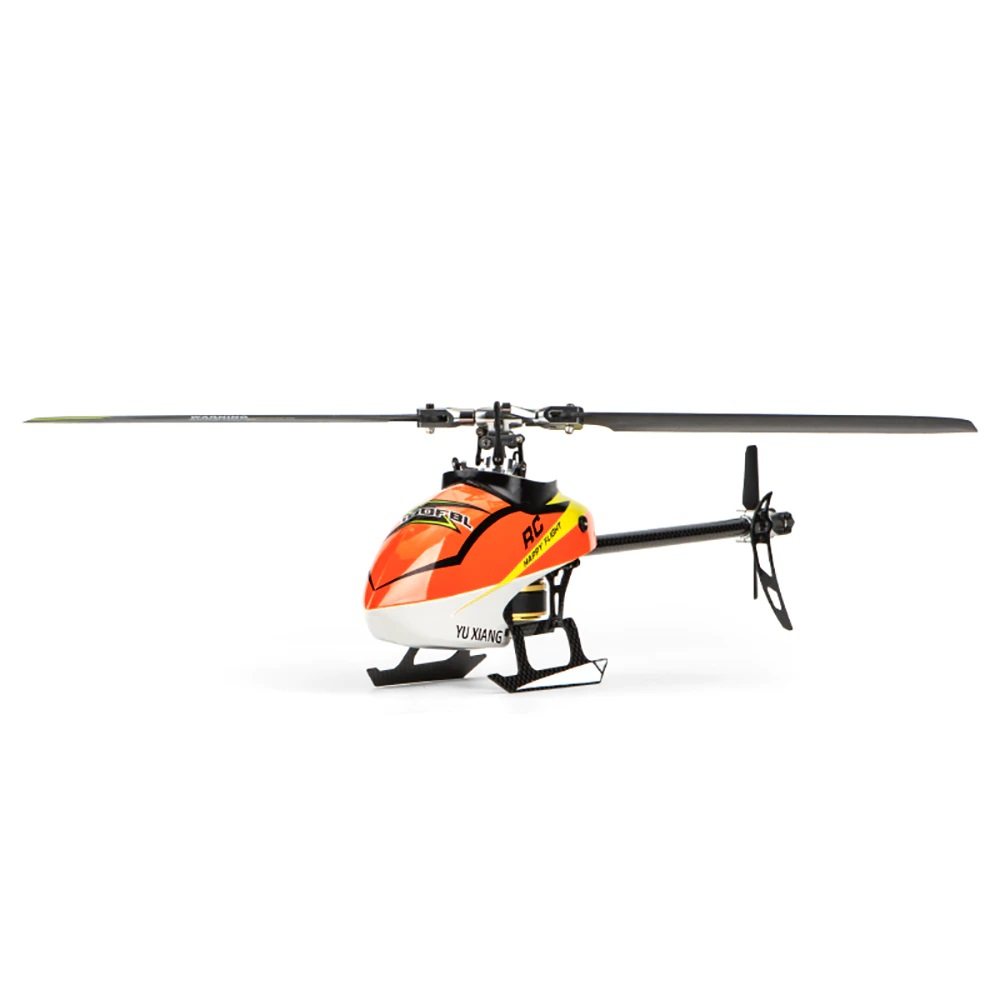 One of the new faces is the new F180 Mini Helicopter, with robust design theory and well tested flying capability that has just been released by Yu Xiang RC. Will the F180 make a mark in the fieced market or fade away like many others did? Well, let's read on to know why these are becoming trendy these day and may be one day, you could be flying one of these in your backyard.
What included in the box?
- The Heli itself
- The T6 Radio
- User manuals
- Battery Charger
- Extra pair of main blades
- Tail rotor blade
- Screw drivers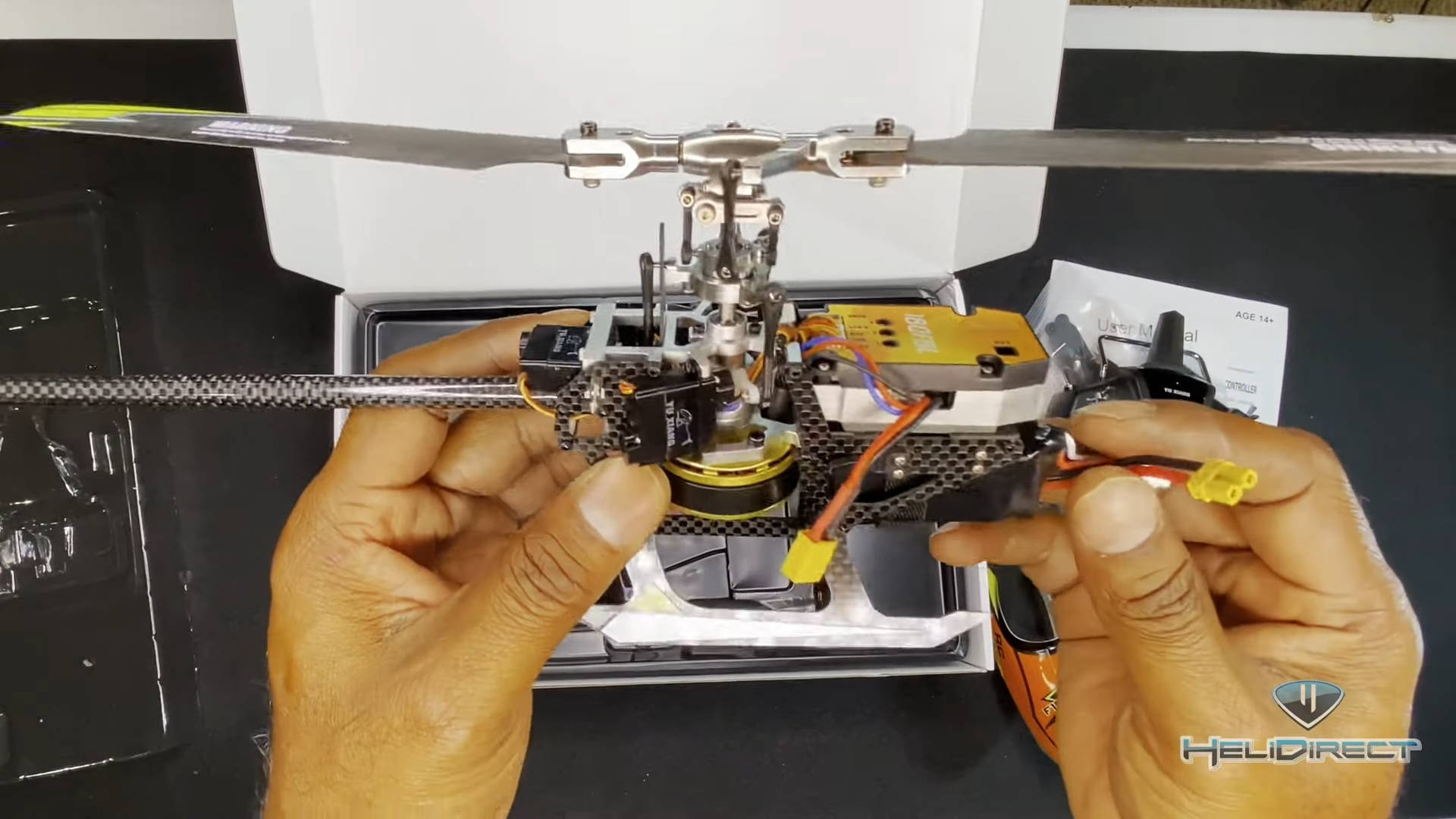 Specs overview:
The Heli looks and feel sturdy and premium. Carbon landing gear and tail boom make it look even more premium.
The F180 is shipped with very up-to-date components:
- Impact resistant nylon main blades
- Compact flybarless unit (ESC & receiver integrated)
- Direct-drive 3606 brushless main motor
- 1104 brushless tail motor
- 4.3g metal gear cyclic servos
- High precision CNC rotor head & swash plate
- 3S 700mAh lipo battery
Performance:

Out of the box, the 180 comes with 6G (self stablized) and 3D mode. In 6G mode, the heli will not allow you to flip it up-side-down, nor crazy 3D maneuvers. As soon as you let go of the stick, the heli level out, parallel to the ground so this is very newbie friendly. Especially for those who just started with RC helicopters and are learning 4-ways hovering.
And with just a flick of a switch, your F180 is ready for 3D flying. Some pilot addressed that the F180 flies some what better than the Logo 200 and the Omp M2. It could be subjective however, it is there to say that the F180 is no cheap china heli in terms of performance and could very well be up there with the best of it's class.
However, price is where the F180 really shines! Retailed for $345 with the radio, ready-to-fly, compared to the Logo 200 at $600 and the M2 at $400 (both without radio). Performance wise, the F180 is no lesser than any rival out there, with the artistic and sporty appearance.
Verdic:
If your are new to RC helicopters and looking for an affordable options, the F180 is no doubt the best first heli you could get. It's cheap, agile, pretty and can progress with you as your skill grow. Even a veteran would appreciate how this little heli flies. The F180s, however came late to the scene, are growing interestingly to be come a must have helicopter and for all heli lover out there, these little birds will leave a big smile on your face without breaking the bank!