Thank you everyone for joining our Hobby Plus Giveaway Contest.

The 3 lucky winners for Hobby Plus Giveaway are:
Third prize: Jeffrey Mackovitch (Wins 1 x HobbyPlus CR24 1:24 Micro Crawler RTR - Defender-Blue )
Second Prize: Paul Garcia (Wins 1 x HobbyPlus CR18 Conqueror 6X6 - GREY )
First Prize: Garuark (Wins 1 x HobbyPlus CR18P Rock Van EVO - Yellow)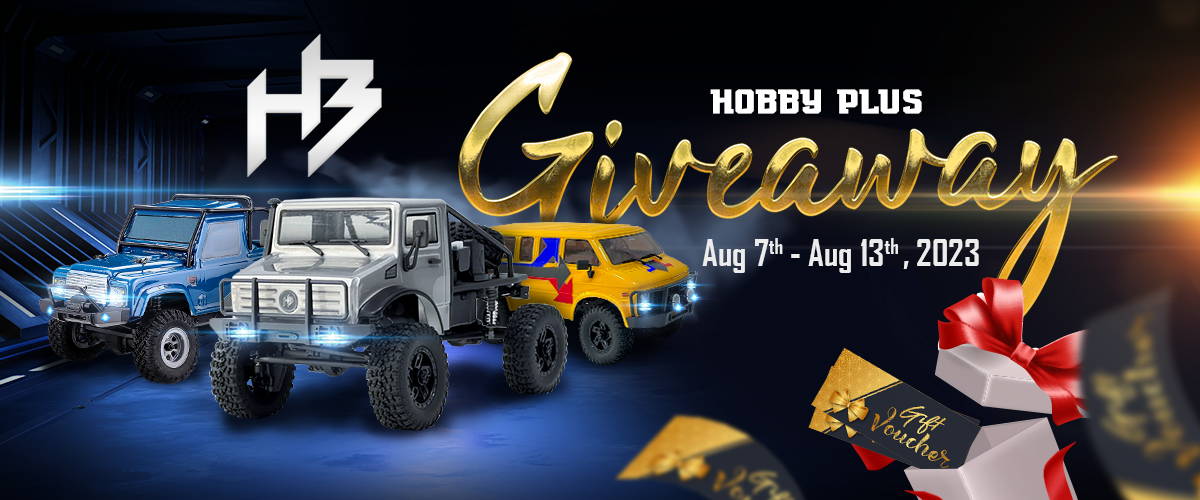 Good news: Your exclusive discount is still good! You have until Aug 19,2023 to use this discount code to save 15% on your own Hobby Plus RC Car.
Just use your exclusive discount code HBP15 when you checkout in our HeliDirect store and you'll get 15% off Hobby Plus RC Car.
This coupon is only good until midnight EST Aug 19,2023.