In this ever-evolving era of remote-controlled helicopter design and technology, many beginners are still seeking entry-level yet high-quality helicopters that offer an exhilarating experience without breaking the bank. Among seasoned pilots, XK Helicopters have become somewhat of a standard, with many having owned at least one XK heli. In this comprehensive guide, we will explore the latest models in the XK Helicopter lineup, categorizing them to help you choose the perfect fit. Discover their unique features, advantages, and why they are a worthy investment for beginners and pros alike.
Subscribe and get exciting news & discounts from XK Helicopters
If you're looking for a fun and exciting hobby, you may want to consider getting into Remote Control (RC) helicopters. There's something truly special about flying a miniature aircraft without actually having to leave the ground. While there are many different types of helicopters to choose from, we think beginners would be best served by starting with a 4 channel helicopter like the XK K127 or XK K200. These helicopters have four basic channels of movement, which makes them easy to fly and perfect for beginners. In this blog post, we'll be introducing you to these two models and explaining why they're a great choice for any novice pilot.
If you're new to flying RC helicopters, you're going to want to start with something that's easy to learn and controls. That's where 4 channel helicopters come in. They're not only much simpler than some of the more complicated models, but they also have the four basic channels of motion, meaning you won't get overwhelmed with a thousand different controls you need to be aware of.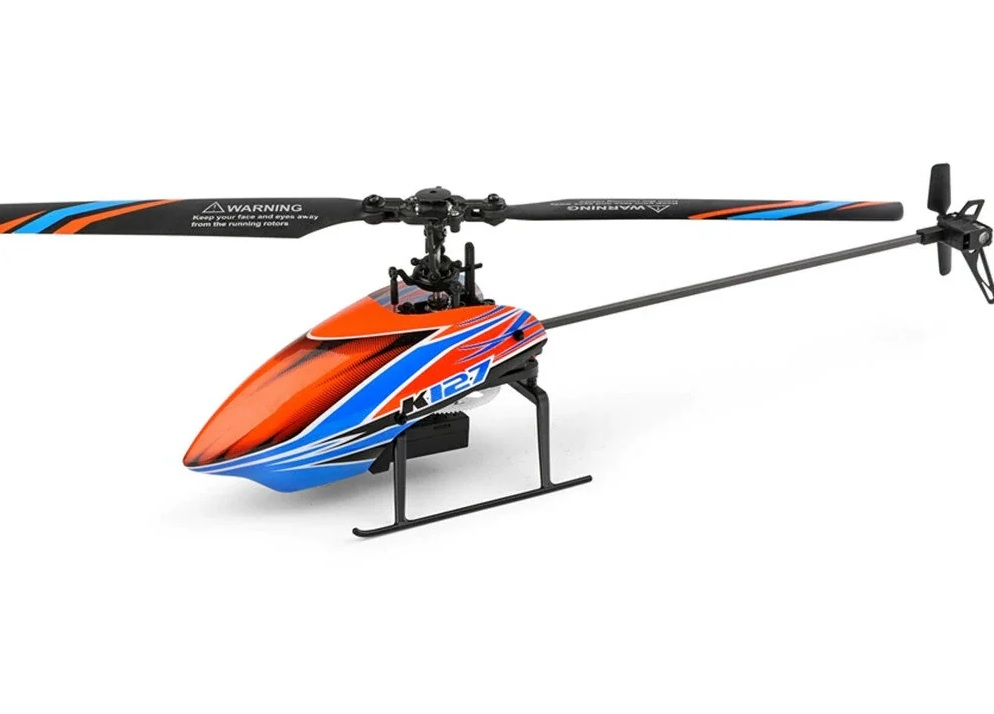 Features:
- 6 Axis Gyroscope
- Altitude hold for easy hovering
- One key take-off and landing
- 4 Channel control
- 16 minutes of flight time
- Low voltage alarm
XK K127 - 4 Channel Helicopter
XK K127 is a great choice for any beginner who wants to experience the joys of flying an RC helicopter. It's known for its seamless and steady hovering, responsive control, and stability in the air. It's also made from lightweight materials which minimizes any kind of damage that may occur in case of a crash – and crashes are easily one of the most common unfortunate realities of flying helicopters. The XK K127 is definitely a fantastic, entry-level helicopter that many beginners dream of.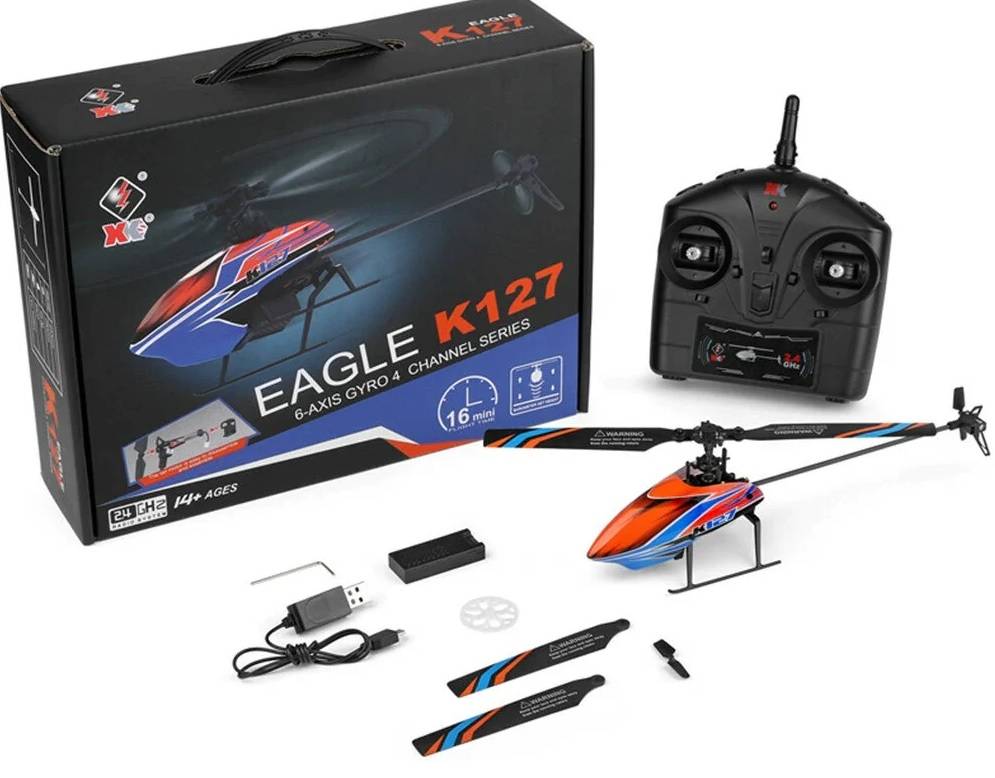 XK K200 - Introducing Optical flow sensor
XK K200 is also an awesome 4-channel helicopter perfect for beginners. Like the XK K127, it's stable and responsive, but the K200 also boasts a high quality, built-in optical flow sensor that senses height from ground, making position hold rock steady, really easy for beginner who's learning hovering for the first time.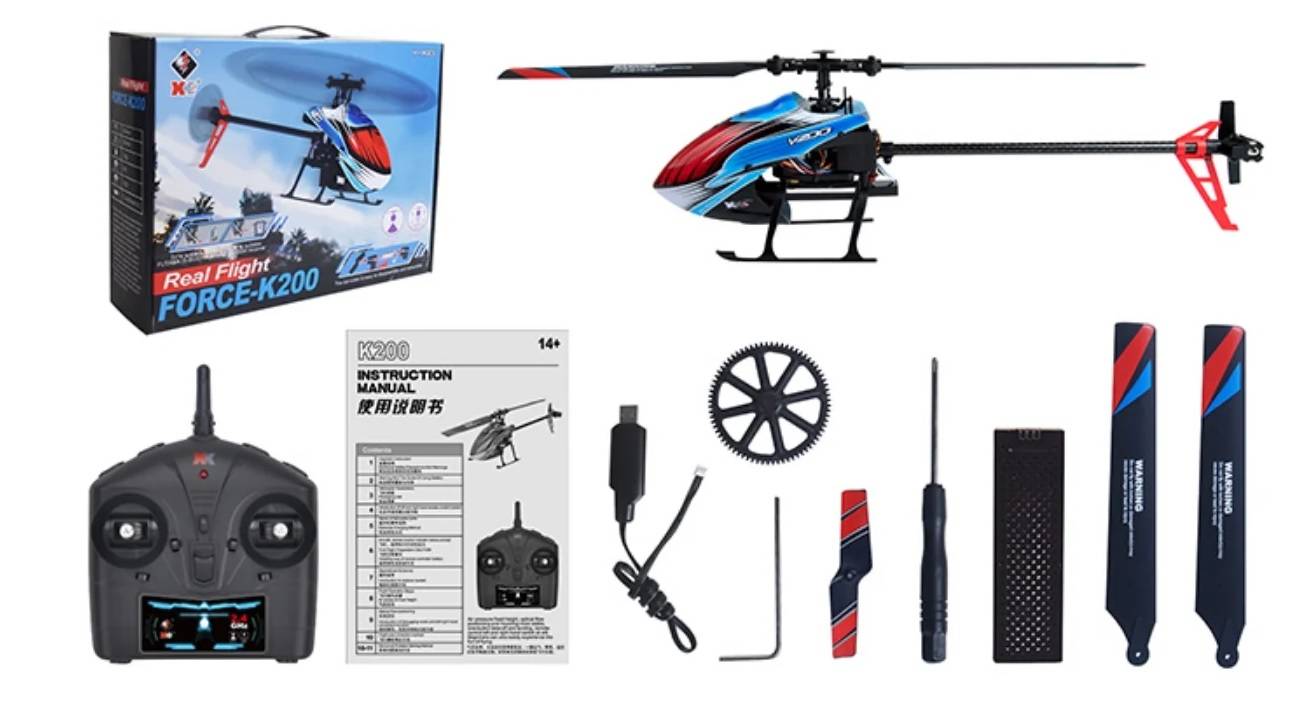 6-Channel Scale Helicopters
6-Channel helicopter is a step up from 4-Channel. They have two added controls which is collective pitch and gyro gain control. Collective pitch will enable 3D flight, though take extra caution with this if you are a beginner; and Gyro gain control, which can turn your 6-CH heli back to 4-CH if you have just started with RC heli.

The XK K123 and XK K124 are both incredibly detailed models, with realistic designs that make them look just like full-size helicopters. They're also built to be incredibly durable, with tough materials that can withstand crashes and bumps. This makes them ideal for those just starting out, as you're likely to experience a few crashes as you learn to fly.
One of the best things about these helicopters is their slow flying speed. They're designed to fly at a relaxed pace, which makes them much easier to control than faster models. This means you can take your time learning the basics of helicopter flight without feeling overwhelmed.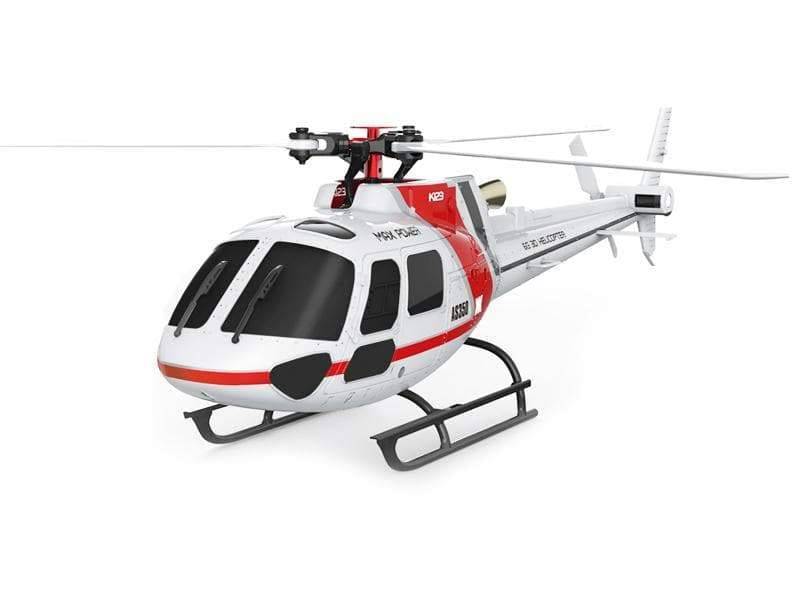 XK K123 - Based on AS350 Helicopter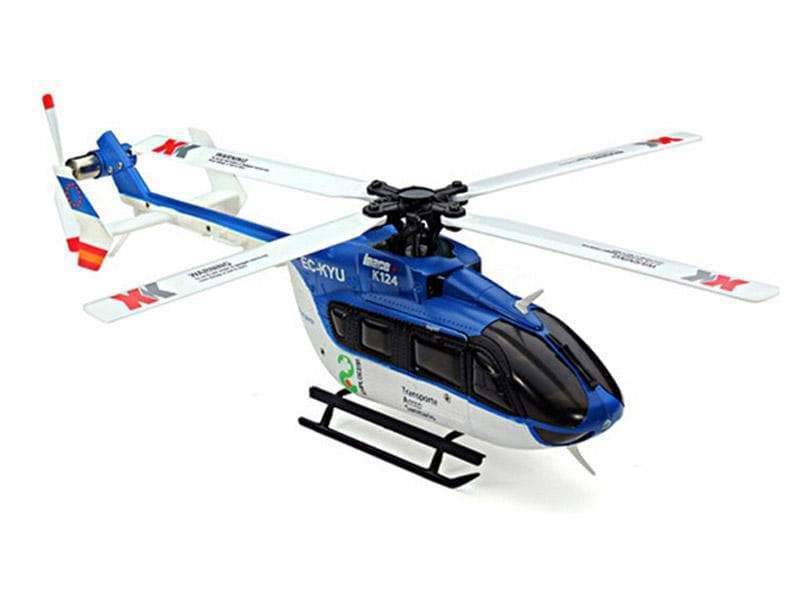 XK K124 - Based on EC-145 Helicopter
Both the XK K123 and XK K124 are also very stable in flight. They use advanced stabilization technology to keep them steady in the air, which means you won't have to worry about constantly making adjustments as you fly. This is especially helpful for beginners who are still trying to get a feel for how the helicopter responds to their inputs.
The XK K123 and XK K124 both feature a 6 channel control system, which gives you full control over the helicopter's movement. You can move it up and down, forward and backward, and left and right with ease. This gives you the ability to perform complex maneuvers as you improve your skills.
3D heli - the hardest but most rewarding journey of RC Helicopter!
Perform mind-bending maneuvers like upside-down flights, tik-toks, and constant yawing in exhilarating 3D helicopter flying. While mastering 3D helicopters proves challenging for RC enthusiasts, the ultimate reward is truly worthwhile.
If you are serious with 3D and interested in becoming a 3D pilot of RC helicopters, if you want to learn 3D flying without breaking the bank and risk hurting yourself in the proccess, then XK K100 and K110S are perfect for you? These 6 channel micro helicopters are perfect for those just starting out in the world of RC 3D heli.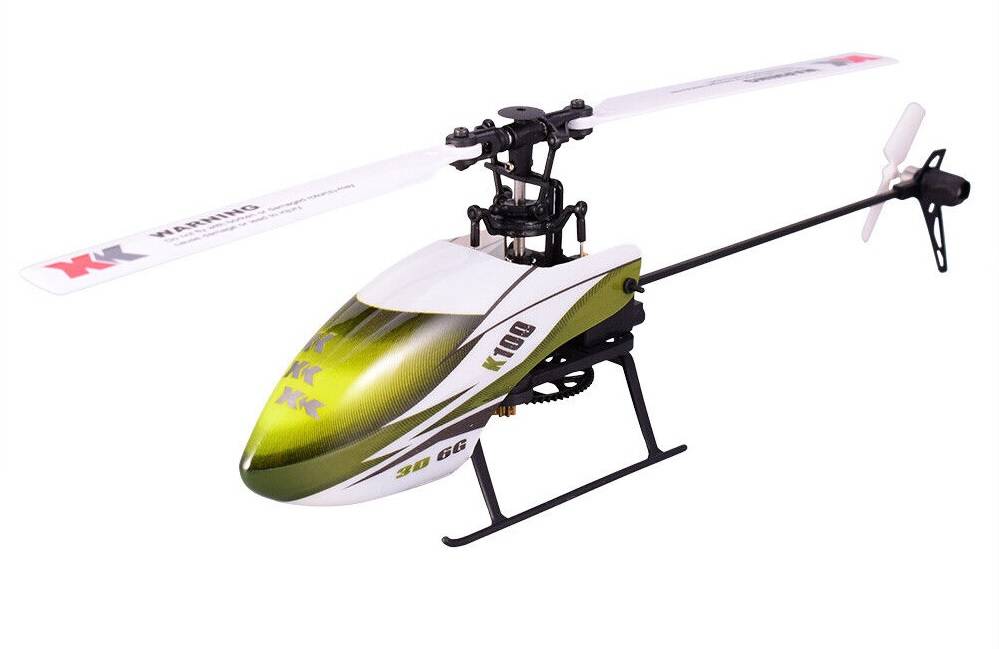 XK K100 - 1S Brushed 6-CH 3D Helicopter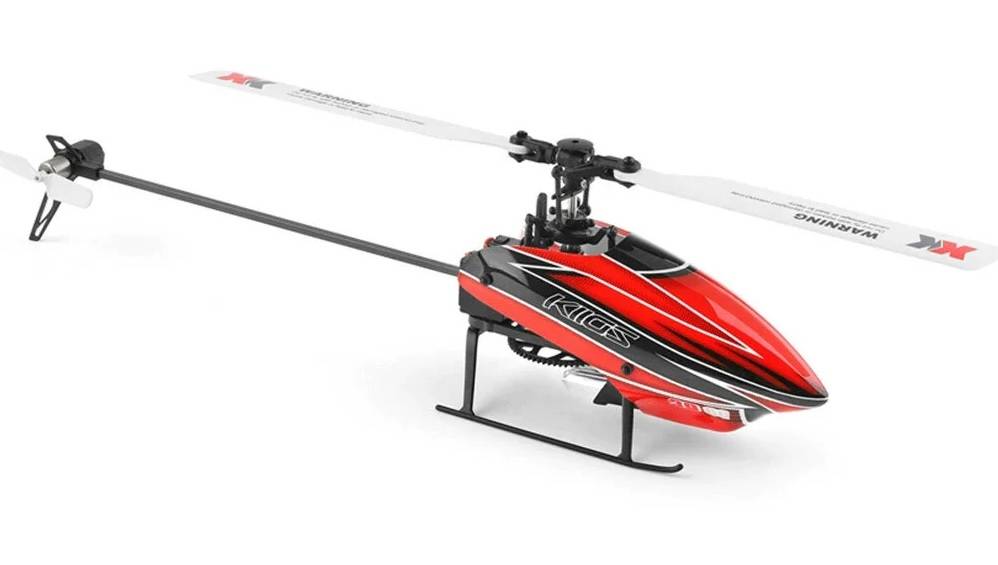 XK K110S - 1S Brushless 6-CH 3D Helicopter
The Channel 3D k100 and K110s helicopters are made of strong and durable material, which means they can withstand crashes and rough use. They come with a 1S battery that provides enough power to lift off the ground and fly for up to 7-8 minutes. These helicopters are perfect for indoor and outdoor flying, but beginners should start with indoor flying as it is easier to control the flight in confined spaces.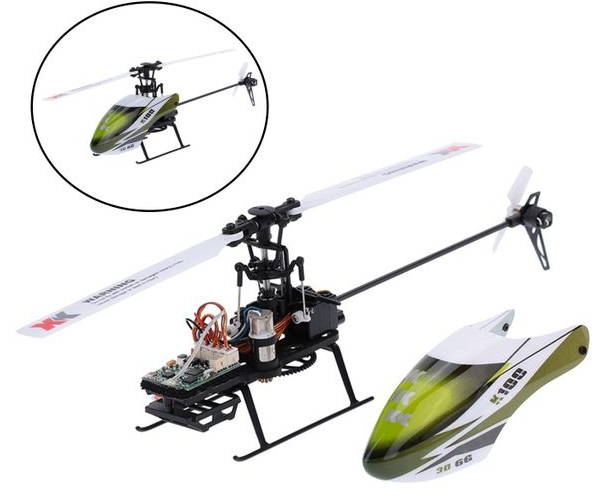 The primary distinction between K100 and K110s revolves around their main motor design. K100 boasts a coreless brushed motor and a lightweight flight controller, providing simplicity, a light flight feel, and a gentle 3D experience.
On the other hand, K110s is equipped with a robust brushless main motor, coupled with a 5A ESC and a flight control unit, offering longevity, power, and a more intense 3D experience.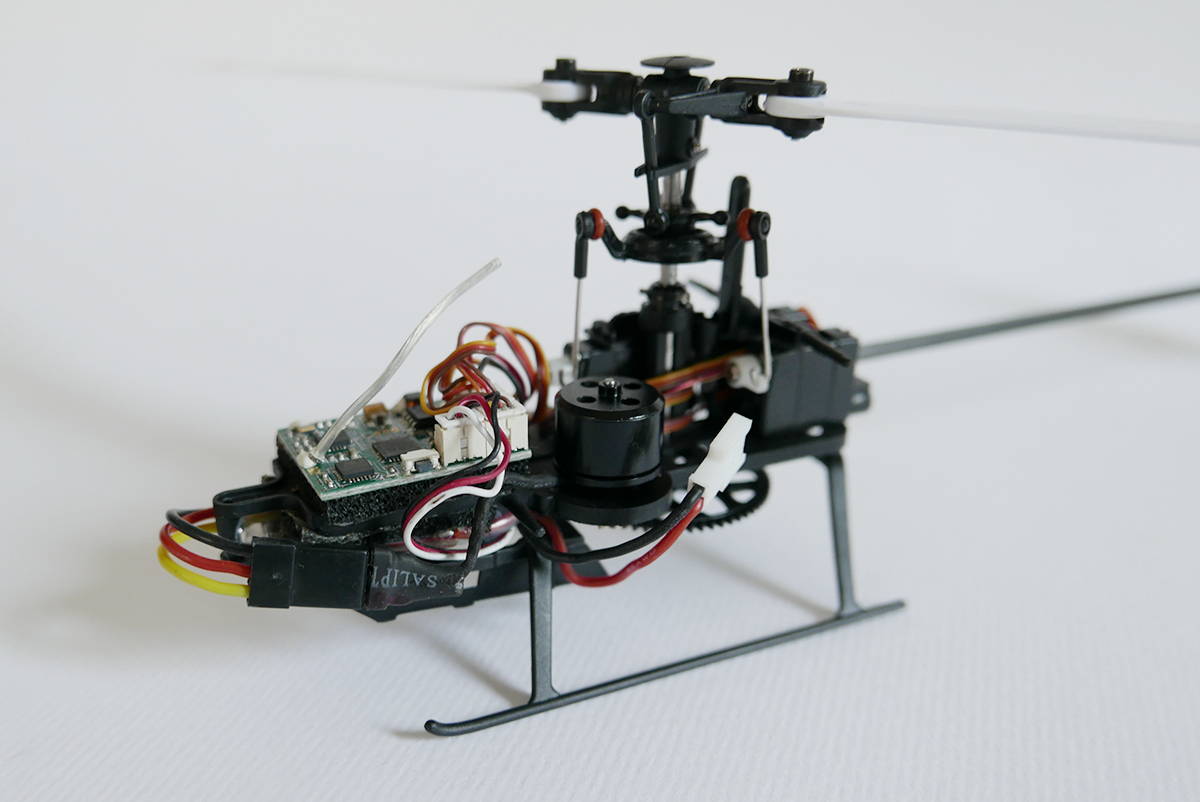 One of the most significant advantages of the k100 and K110s helicopters is that they are 6 channel helicopters, which means they offer more control than 3 or 4 channel helicopters. With these helicopters, beginners can learn to fly and perform 3D stunts like flips and rolls. But before you start learning 3D with these helicopters, it's important to master basic hovering and maneuvering.
Remember, practice and patience are key when learning to fly RC helicopters, so take your time and enjoy the process.


Happy flying!
HeliDirect