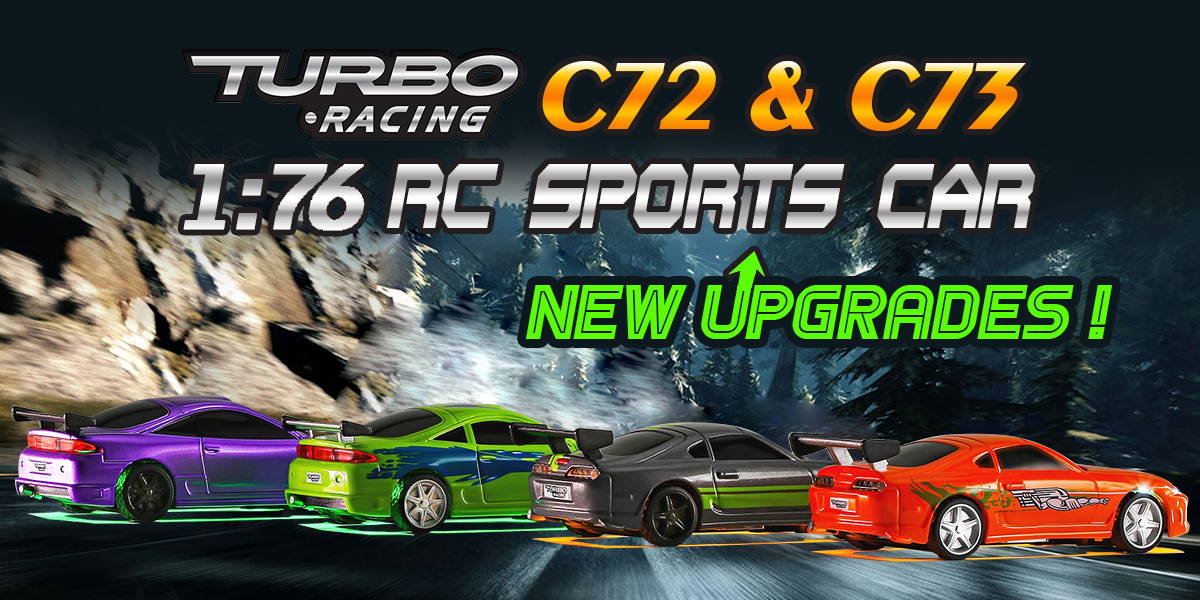 A while back, Turbo Racing realeased a 1:76 mini RC car that has great features suc as proportional steering, throttle, high speed long run time, compact and fast for indoor race courses. The 1:76 became a big success for mini Car lovers. To continue the success, C71 was released with a longer body and a bunch of other upgrades. However, after the brief release, the C71 is then replaced by a newer chasis and named C72 and C73. Let's find out how these new design and chasis stack up to the known and loved mini 1:76 by Turbo Racing!
First of all, C72 & C73 are just different names for different body types of the new Chassis TC02. The guts of these cars are actually identical. These come with beautiful painted bodies that mimic the look that can only be seen on larger scale cars. Turbo Racing claims these are still 1:76, however the chasis is a little larger as well as the wheels, making them much less prone to be held back by obstacles and faster speed overall. Larger body and chasis also beginner friendlier just to mention.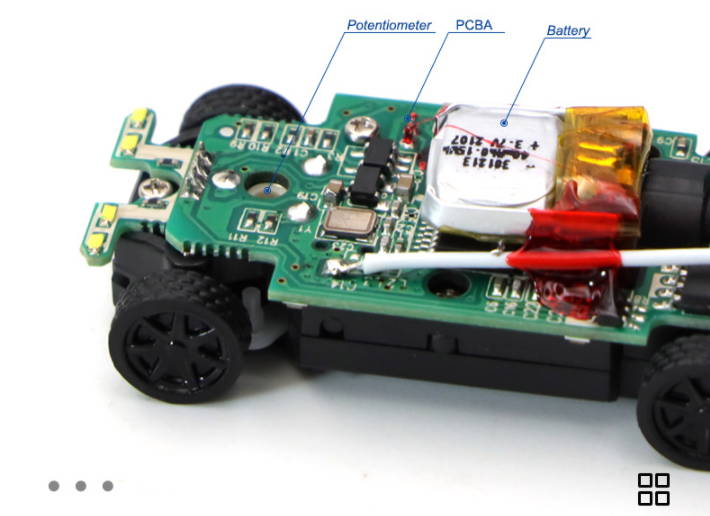 The internal components are very compact yet provide all features of their bigger brothers, the 1:28 and 1:24. Stearing is proportional, precise and accurate. Throttle is also proportional with dual rate and limiter. With 100% throttle, these pico cars are speed demons and can even perform ramp jumps. However, 25% is recommended for indoor racing. Steering dual rate also increase as the throttle limiter increase, which means you can turn tighter at higher speed.
The battery size is still kept the same, enable the car runs for 30 minutes, proper for any indoor race. Type-C USB charging port is fitted under the chasis and on the remote, so you can charge your car with the remote as well.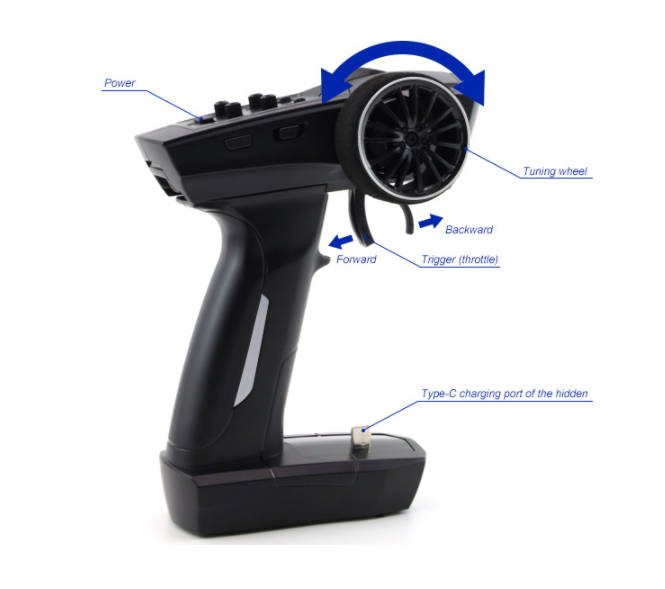 One of the new upgrade in model C72 & C73 is that the head light and chasis light can be controlled by RC channels. Making the cars slick and fashionable as ever. You can now race with style! Breaking light also light brighter as you hit the break, indicating the car is coming to stop. Oh, have I mentioned that the new C72 has breaking-enabled ESC? Yes, these bad boys has it all! This means that as you flick the throttle in the opposite direct of acceleration, the wheels stop spinning instead of going to reverse. This comes very handy at race tracks.
If you think these drive like a toy and look like a toy , then you may have to think again. You are provided 2 quality body shells that can be painted and decorated to fit to your liking. Decals, lights, markings, gorgeous looking paint job is all yours to put on these little minis.

Any modelers out there with a steady hand and good creativity and make the little cars become sexy sport racers!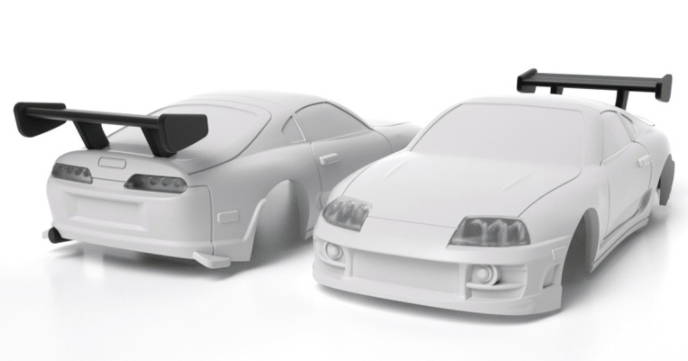 What you get in the package:
- 1x Turbo Racing 1:76 Car
- 2x DIY Body Shells
- 1x P21 Remote controller
- Type-C charging cable
- 1x Quick Start Guide
- 1x User Manual
- 1x Pin Ejector
Is Turbo Racing 1:76 worth buying?
Whether a veteran or a beginer you are to RC cars. Turbo Racing can still put a smile on your face for its fun factor and inexpensive price point. These are robust, fast, good looking, packed with features that rarely see on cars on this scale. With 2 of these and a small table top track, you and your family/friends can have loads of fun racing against each other with you spending too much for larger clunky race cars. For under $80 - ready to ride kit, I'd say Turbo Racing 1:76 is worth every penny, and I'll buy them again just to make fun of my friends seeing me crushing them in races.
Turbo Racing 1:76 Video Review