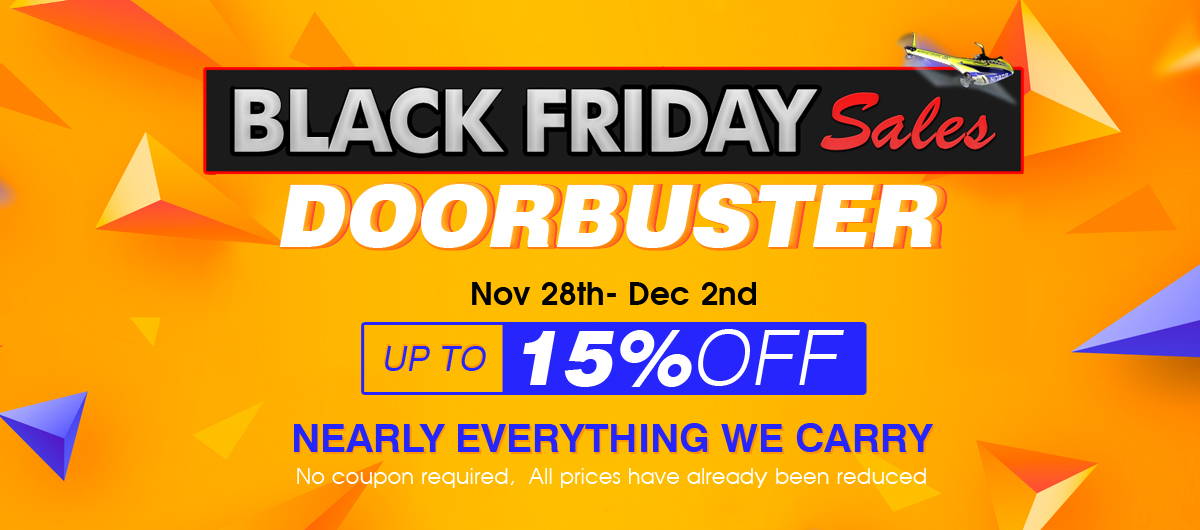 🚀THE WAIT IS OVER - BLACK FRIDAY SAVINGS!
Shop and save, with 10% - 15% off nearly everything we carry, and be sure to check out special Daily Deals that will be offered at amazing discounts for (1) day only!
We will also be offering select savings with awesome discounts on ultra popular products like SAB helis, Furious FPV products, and Pulse Ultra batteries, so be sure to keep an eye on your inbox to see what's to come!
Coupon code? Not necessary! All prices have already been reduced, so it's as simple as shop, click and save! It doesn't get much easier than that!
Enjoy the savings, and be sure to act fast while stock is available, as these savings expire soon, and our stock is limited!
Happy Shopping!