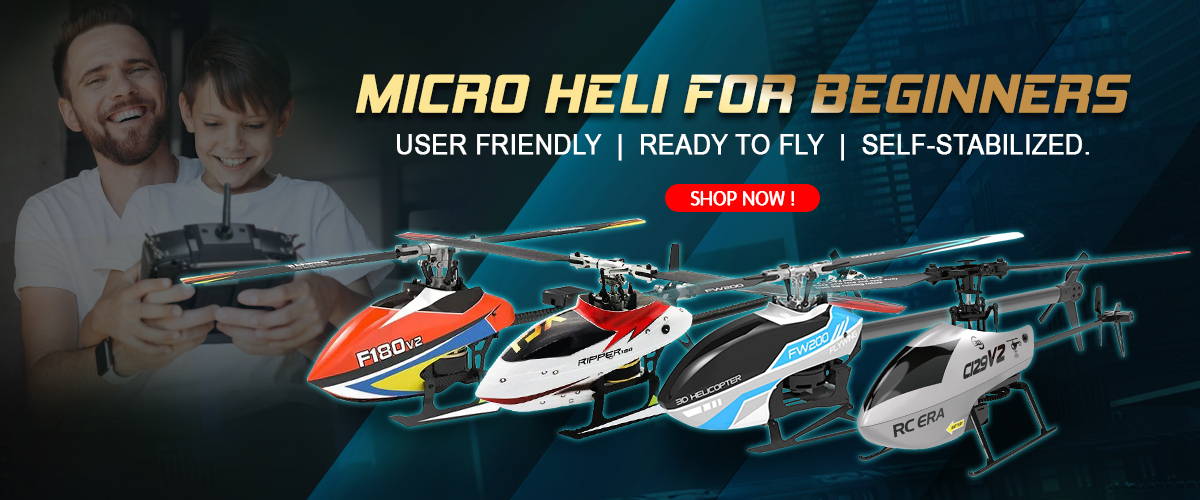 Ever wonder what makes a helicopter beginner friendly? Ease of flying, quick out-of-the-box setup, RTF package, crashability..., or safety features? Let's dive in and see what options our micro heli market has to offer, and find out which heli matches your demand as beginners or for getting others into the hobby.
Budget Micro Size Helicopters
First thing first, entry cost! We know it, and we got you covered. Cheap beginner helis come in many shapes & sizes, but the best bang for your buck would be the ones that do most, and cost least. And the first brand that comes to our mind is YX Heli, a well known manufacturer for small, yet stable & durable beginner helicopters.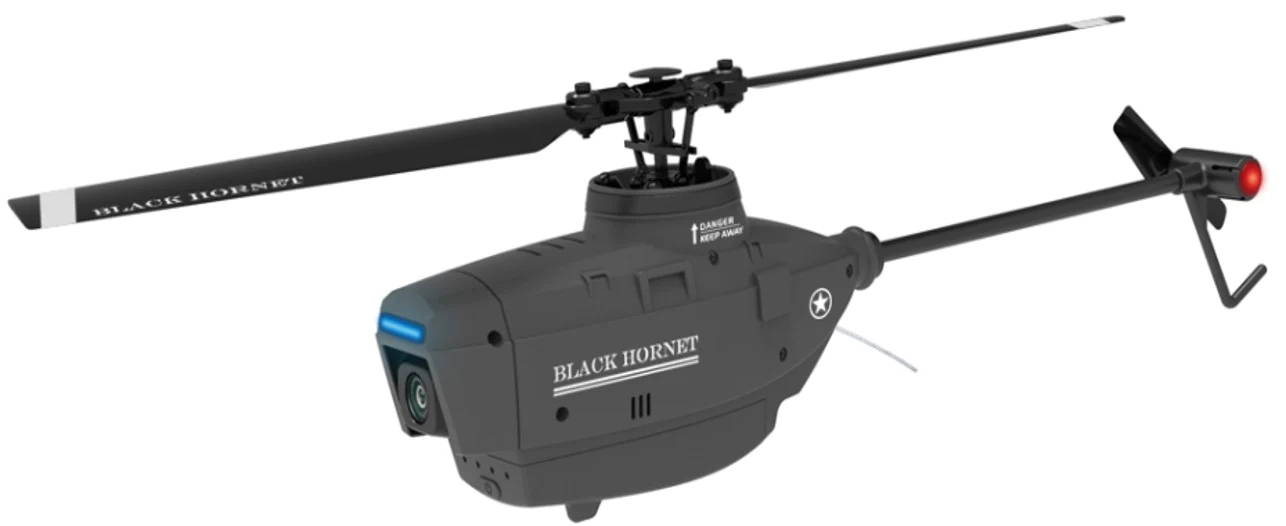 YX PD100 Black Hornet
The $60,000 spy helicopter by US military? NO!!! But it's kind of... Actually it's a cool toy version of the real PD100 that makes you look like a badass.

PD100 is Ready-to-fly out of the box, comes with 720p camera, phone connect, self-stabilized control and super quiet noise profile, perfect for a spy heli!
YX C129 V2 - The budget sport flying heli
While maintaining safety features such as self-stabilized flight, altitude auto hold, one key take off & landing, YX also added automated 3D flight with C129 V2.
These guys can do 360 flips in all direction forward, backward, roll left and right with just one key acrobatic and a push of controller stick.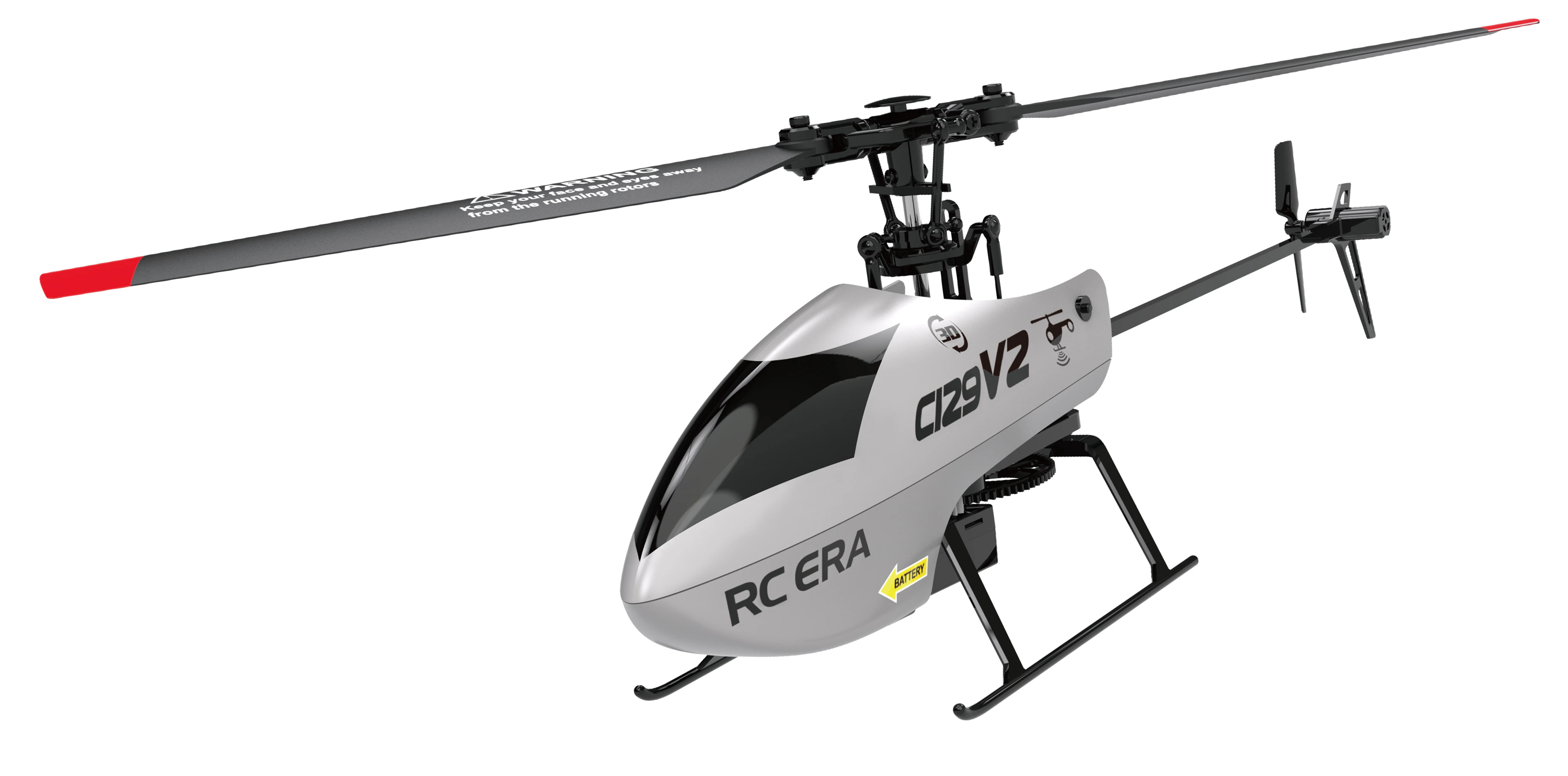 Up the game for better performance
If you have few more bucks to spare, there will be better fliers which are future-proofed, and can grow with you as you progress. They are a bit more pricy but for a reasons. These helis are feature packed, 3D capable, safe to fly and they are top hobby grade!
F180 V2 - The perfect helicopter for beginners
At first glance, F180 V2 by YX is hell of a contender with all bells & whistle. It is the improved version of F180 and is specificaly desined for beginners. F180 V2 is equipped with GPS, optical sensor, 6-asis gyro and self-stabilized system, making crashing it almost impossible, unless you wanted to fly it into a wall.


Another plus with F180 V2 is that it's got an FPV camera so you can pair it and fly in first person view if you have a pair of goggles lying around.

In terms of durability, F180 V2 is nearly indestructible with many CNC metal parts & nylon carbon-fiber blades.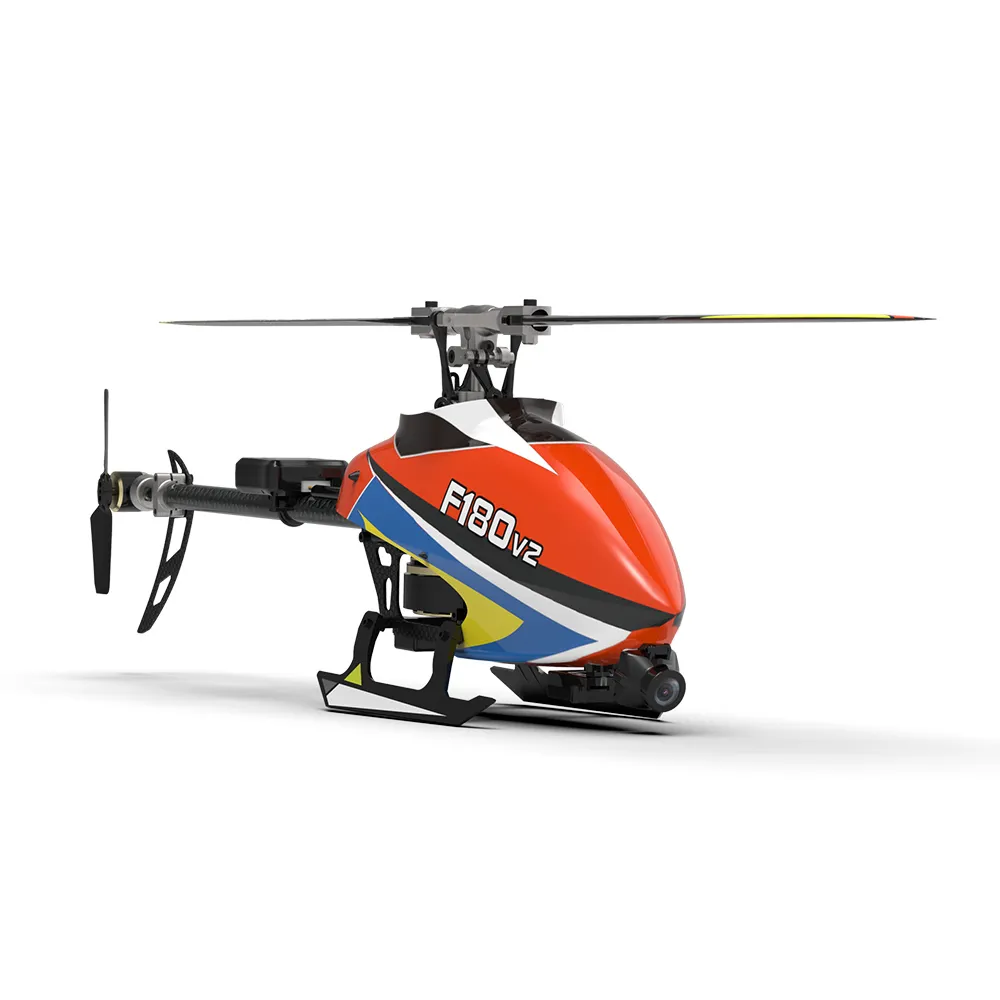 FLywing FW200 - The 3D Performer
The 200 sized heli by Flywing is by no mean a lesser heli compared to F180 V2, even without an FPV camera.


Comes equipped with all latest technologies such as GPS, optical sensor, compass, FW200 is already a safe & easy to fly heli for beginners.
What really makes FW200 shine is its 3D capability, a.k.a flying up-side-down for those who don't know. With the H1 V2 Flight Controller, you can program automated GPS flight or show off its pre-programmed 3D flight to your friends much easier than the previous version.
More Micro Helis For You To Consider
A part from the most popular beginner friendly helis above, we also have many others for you to choose from. They all have super flexible frame, highly durable, safe flight control system, and comes ready to flight with controllers, batteries in the box. Check them out below!